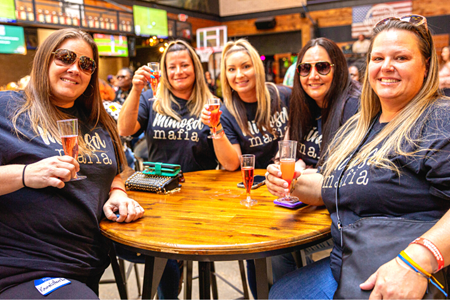 Make plans now for first Mimosa Fest at The Battery
Seldom have two ingredients, when combined, brought so much joy to so many. When you pour orange juice and sparkling wine into a Champagne flute, however, you get a mimosa, the drink around which many people plan their weekend brunches.
Add music, games and food, and you get more than just brunch; you get Mimosa Fest.
Round up your friends and get your tickets now for this inaugural festival, planned for noon on Sunday, July 17, at Live at The Battery.
Tickets for Mimosa Fest are two-tiered, with general admission and VIP. Starting at $14.99, general admission tickets gets you entry to the event plus one free mimosa. You can get tickets online here.
For $49.99 and above, you get the VIP experience, which comes with three free mimosas, and event T-shirt, access to the VIP area, plus hour early entry, You can purchase VIP tickets here.
Anchored by Truist Park, The Battery Atlanta is at the intersection of I-75 and I-285 in the Cumberland area. The 2-million-square-foot mixed-use destination includes shopping, dining and entertainment for the entire family.
Please, note, however, that Mimosa Fest is only for those ages 21 and older.
By Nancy Clanton, The Atlanta Journal-Constitution